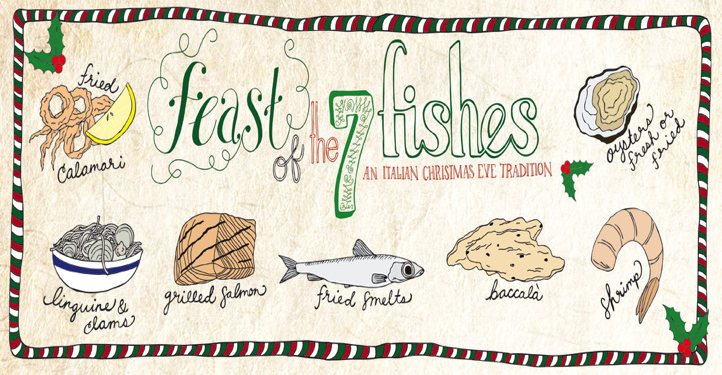 The four weeks before Christmas are of part of the Advent season and it was a time of reflection and fasting. Christmas Eve was a time of abstaining from meat and thus fish was served. Especially in southern Italy, the meal evolved into a grand dinner with a tradition of serving seven different types of fish dishes. Many homes got around thi by making variations of a fish soup called cioppino or brodetto, in which seven, or less, types of fish or crustaceans were served in one pot!
For our Pranzo di Natale, Christmas Dinner, we encourage our members to bring as a side dish, a fish entry that may be traditional to your region or one of your choosing. I will bring baccala Triestino, made with muck maligned famous salt cod! Rina Piga will bring Brodetto and polenta. Check on the internet for information about la Festa dei Sette Pesci, and try one of the recipes……it will be fun to try some of these traditional dishes.
See you on the 10th of December. And….email or call me if you wish to volunteer to help with the event or have any question about it.
silvams@comcast.net Home: 317-569-9117 Cell: 317-833-0994