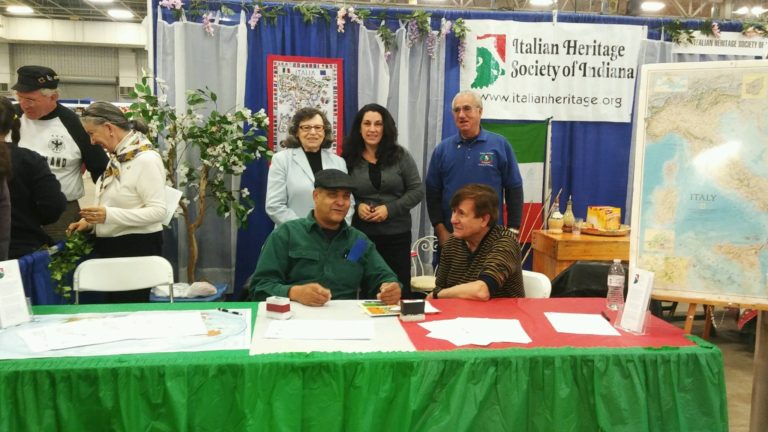 The Italian Heritage Society of Indiana is a non-profit organization, established in 1993, as an offshoot of the Columbus '92 Commission for the State of Indiana, which worked tediously for three years so that the State of Indiana could participate in our nation's year long celebration of the 500th anniversary of Christopher Columbus' Discovery of America.
The enthusiasm of this project brought together a variety of people with family roots from all parts of Italy. More than six hundred persons of Italian descent and many non-Italian friends who have a fondness for the Italian culture and its arts contributed to the establishment of this Society, with the state goals of:
Promoting and supporting the scholastic endeavors and achievements of students with
Italian ancestry.
Promoting and supporting civic and educational opportunity for Americans of Italian
ancestry.
Promoting the appreciation of and fostering art, music, food, and culture of Italian origin in
the Indiana community.
 Since its foundation, the Society has continued to offer its members many enjoyable activities and opportunities for fellowship.
Embrace your Italian side!