President's Message – Mar/Apr 2022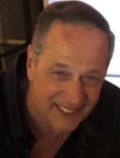 Saluti membri della Societa,
While the past couple of years have been a challenge to be sure, there is a great deal of enthusiasm and optimism for the Italian Heritage Society of Indiana this year. This is one that the Society looks forward to as a year of participation and exuberance.
IHSI continues to grow and has also experienced an encouraging increase in involvement of members in committee work and other areas so necessary for planning and coordinating activities, programs and events. Yet, there is always room for more along with the need for greater participation by members. I personally encourage everyone to become part of it. There are a number of committees which include cultural, book club, membership, newsletter, scholarship, public relations, bocce ball, street festival and the website to name a few which would benefit greatly from the wide spectrum of the experienced and those who just wish to become involved. Please reach out with your interest in one of these areas by contacting us at: webmaster@italianheritage.org and you will be placed in touch with the appropriate party for that interest. Don't miss out on this volunteering opportunity to assist with the present and shaping the future.
One new and exciting addition to the newsletter this year will be guest contributors who will be submitting a written piece on a variety of interests to IHSI members. Our first guest contributor seen in this issue is Judy Cannavo who is a founding Society member and retired attorney who has now moved to the land of her ancestors in a small costal town in Sicily. Be sure to read about her experiences on this journey and her firsthand perspective on living in Italy as an Italian American. If anyone also has a contribution for the newsletter they believe would be of interest to share with the membership, please contact Sharon Smith at ssmith@maverickpublicrelations.com to explore this great way to participate.
The Society which is nonprofit is also open to all who wish to be part of it. Whether one is directly from Italy, of Italian ancestry or simply has an interest in Italian cultural and the Italian American experience all are welcome. If you know of anyone who wishes to share in the excitement and rewarding participation of our organization, involve yourself informally as a membership advocate by directing them to the following link to join online: https://italianheritage.org/about/membership/ Memberships includes individual, family and corporate, the dues for which are the most reasonable of like groups anywhere.
Please be sure to keep up to date on what is happening with IHSI on its website, Facebook and Instagram as well this newsletter. All the various planned exciting events, activities, lecture series and programs will be announced on these platforms. Don't miss out on any of them. This year will prove to be an extraordinary one.
Grazie
Ralph Tambasco,
President
Italian Heritage Society of Indiana
president@italianheritage.org