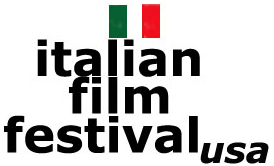 2022 Italian Film Festival
The 2022 Italian Film Festival USA is being presented ONLINE to our 14-city audience with three events: IFFUSA@Home – Spring Edition, March 11 to April 3.
Click on the link for a schedule of films being presented in Italian with English subtitles.
Links and passwords to all the films will be emailed to everyone on IFF USA's email list. (see "Mailing List" below to sign up)
Join Us!
Join us on a cinematic tour of Italy–all while in the comfortable seats of your home theatre!
Enjoy 14 recent Italian films–captivating dramas, wonderful comedies and interesting documentaries–as well as a short film program.
Thank You!
Sincere thanks to all Festival sponsors for your ongoing support! If you would like to support the Italian Film Festival USA, please visit our Be A Sponsor page.
Eighteenth Edition
The Italian Film Festival USA is the largest festival dedicated exclusively to Italian film in the USA, present in 14 cities from coast to coast.
The 2022 edition brings you the best line-up of recent Italian cinema with films from award-winning directors, as well as debut films from exciting new talent. This is your chance to see the latest and best in Italian film.
Mailing List
If you would like to be added to our email list to be notified of the Italian Film Festival USA in your city, please send your email address and indicate the city where you will be attending future screenings—Boston, Boulder, Chicago, Cleveland, Detroit, Indianapolis, Kansas City, Memphis, Milwaukee-Madison, Phoenix, Pittsburgh, Portland, Salt Lake City or St. Louis—to us at: info@italianfilmfests.org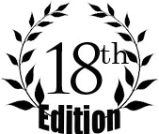 Spring 2023
We look forward to seeing you once again in our theatres in Spring 2023!
You don't want to miss the documentary on March 18th
http://www.italianfilmfests.org/spring.html
*Info provided by Italian Film Festival USA