43rd Indy International Festival
November 6, 2019

-

November 9, 2019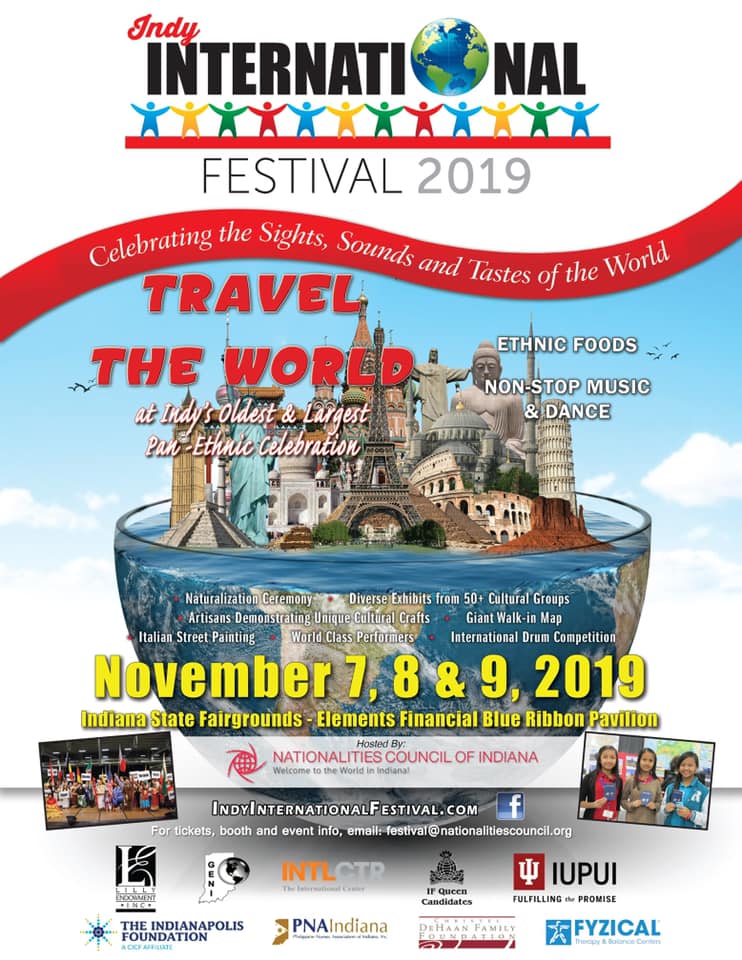 It is time for the 43rd INDY INTERNATIONAL FESTIVAL
Date: November 7, 8, 9, 2019
Where: Indiana State Fairground Blue Ribbon Building
Hours: Thursday, November 7, 2019 9 am-5 pm
Friday, November 8, 2019 9 am-9 pm
Saturday, November 9, 2019 9 am-8 pm
Theme: Food and Games around the world
Set up is on Wednesday, November 6th in the afternoon
This year's theme of FOOD should be of particular interest to all the
members of the Italian Heritage Society of Indiana.
So come and share your favorite food story with our young people.
We need VOLUNTEERS for a 2 hours shift or more. Our staff has to
be doubled from 10 am to 2 pm on Thursday and Friday due to the
large number of school students…..busses begin to arrive at
9 am and leave by 2 pm.
We will have free tickets and parking passes for the Volunteers.
Please sign-up to work…..it's a fun experience.
Grazie tante. Thank you!